Digital has been discussed by businesses for many years, and the impact of the Covid pandemic has accelerated this process, as shown by businesses rushing to invest in a range of capabilities to can help them win (or at least not lose) in the new digital environment.
Digital playground for B2B channels
To date, the discussion has largely focused on topics directly related to customers, such as online marketing or the emergence of direct customer access channels. Higher up the supply chain, business-to-business (B2B) selling, which is less "glamorous", has generally been overlooked. Yet, suppliers, wholesalers and distributors have quietly started their own digital revolution – which is well underway in some parts of the world.
The capabilities required to succeed with B2B channels are the same as those required to win the game with digital customers, including online order and payment systems, small order picking, and more. small, last-mile delivery, data collection and analysis, the ability to target and tailor marketing messages and promotions.
Similarly, the impact of the Covid pandemic on the B2B sector may not be so different. It is not only end-consumers who have dramatically enhanced their digital skills – after all, other players in the supply chain are often humans too. For example, searches for UK retail platforms skyrocketed by more than 1000% in just a few days as the country entered lockdown. While these platforms had already been growing, Covid has helped speed up development.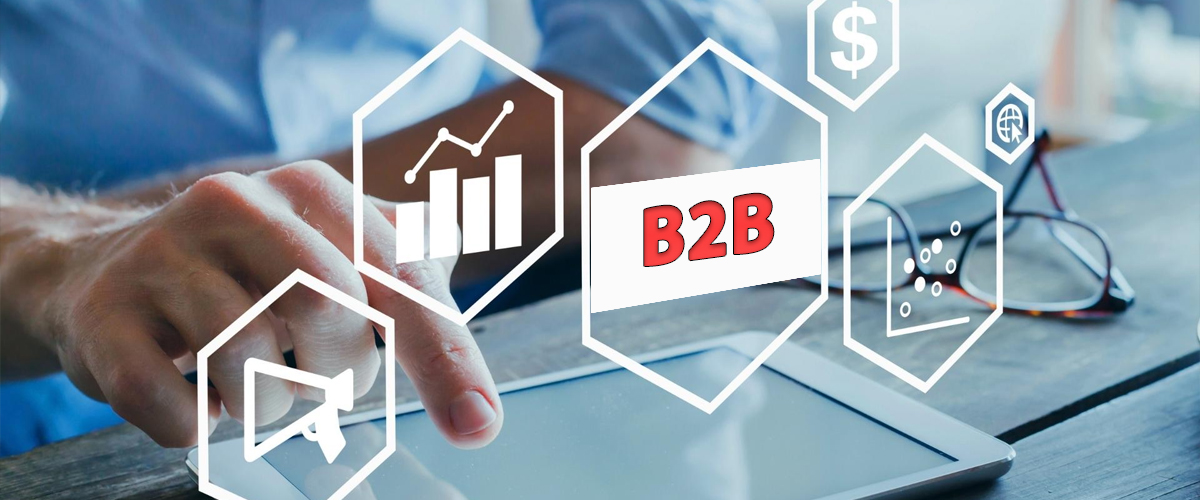 B2B under the impact of the pandemic
This is not the first time a virus has changed the route to market (RTM) landscape. Alibaba, the leading B2B platform in China, recorded a 50% growth during the SARS outbreak in 2003, as international suppliers looked for new ways to sell products at the same time as Chinese customers became familiar with online shopping.
Currently, Alibaba is the leader in the ever-growing and increasingly complex B2B ecosystem in China. In 2018, the total transaction value from e-commerce in China exceeded the 23 trillion Yuan mark; Asia-Pacific may make up about 65% of B2C e-commerce value, but this number rises to almost 80% for B2B.
China may be ahead, but the rest of the world is beginning to wake up. As they should: the potential benefits are enormous given the scale of current RTM inefficiencies in a wide range of sale outlet types, whether single grocers, brick-and-mortar stores, or brick-and-mortar stores, or a large number of other types of sale outlets such as coffee shops, hotels, schools, salons and more.
Imagine a future when you, a supplier, could:
Access countless stores online, reducing the need to go to a store to make a purchase
Tailor marketing and promotions according to outlet and geographic type, then assess the effectiveness of these campaigns with real time sales data
Support sales outlets by size and price range to maximize profits
Support these activities with a highly specialized sales force that is smaller but more efficient.
Such an environment will help brands reforge relationships with often-forgotten types of sales outlets. It will unlock new opportunities in both existing and new channels (including ones that are too costly or difficult to access effectively). Quite likely creating a whole new route to market ecosystem, with a completely different set of players.
Current B2B models?
Globally there are currently three main models emerging in the B2B landscape:
1. Distributors going digital
"Old-fashioned" wholesalers and distributors are investing in digital capabilities and working to provide a more comprehensive offering to their customers
Example: The leading Polish wholesaler Eurocash already has a website that allows ordering and delivery throughout Poland. Last year the company announced the launch of a digital marketplace, which would increase its product offering from 11,000 to 500,000 SKUs.
2. Next generation intermediaries
New and agile digital platforms are entering and disrupting the market, without the burden of legacy infrastructures and models.
Example: Udaan is an online B2B marketplace in India that brings together wholesalers, retailers and manufacturers into a single platform and is used by 3 million terminal sellers. Its app offers a wide range of products, fast delivery (1-2 days), and, crucially for small outlets, credit financing.
3. Independent distributor
Distributors do not want to wait for the middleman to evolve are investing in their own solution
Example: Coca Cola's connected coolers use Internet of Things technology to collect data on temperature, lighting, energy usage, product location, stock availability and customer behavior. While a perfectly "data-led" future may sound fanciful, one thing is clear, this ecosystem is evolving. Suppliers should consider, and holistically, how not to fall behind in the future. The winners will no longer be those who possess the scale large enough for a massive RTM machine. As barriers to entry are slowly being removed, players with access to data and the right capabilities will be ideally positioned to change the status quo.