More and more people are looking to e-commerce platforms to open sales shops, making this form of online monetization more popular. This business model has few obstacles for anyone who wants to start, users when combined with quick search engines easily find a lot of professionally designed store templates for free, which can bring immediate effect even to businesses just started on the e-commerce floor.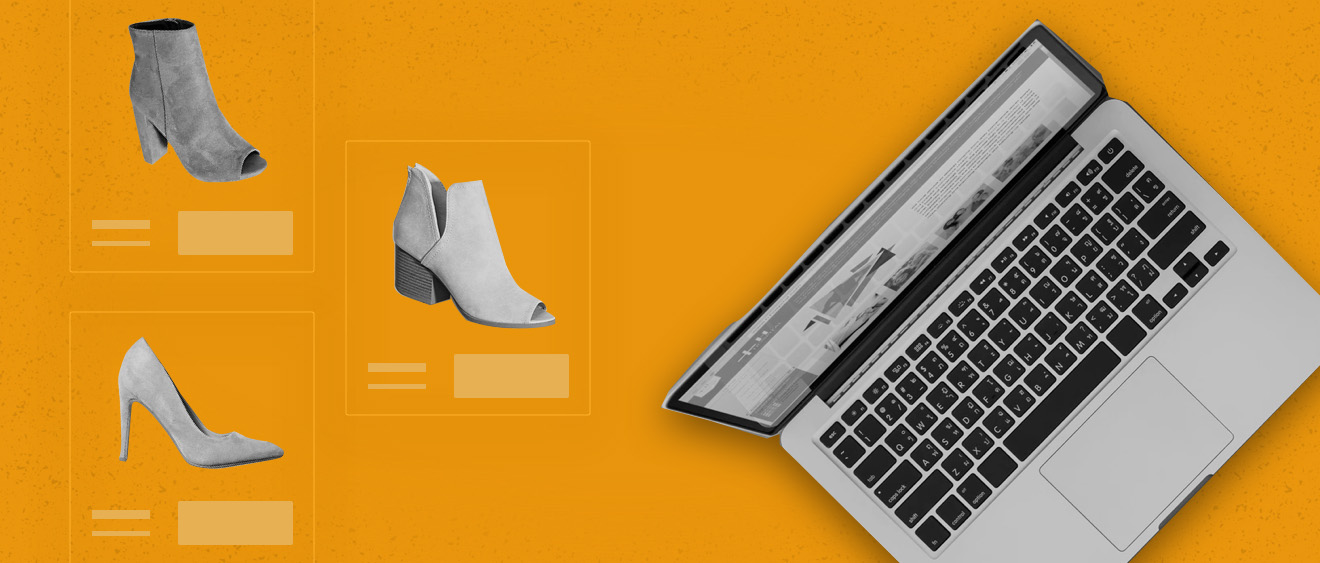 But opening a shop page on the e-commerce floor is not enough, businesses need to incorporate appropriate content marketing systems to build brands and increase sales.
What is content marketing?
Content marketing is a strategic marketing method that involves creating and distributing a wide range of content that attracts and attracts an ideal audience.
Each piece of content should be conveyed in its own language, in line with the brand spirit of the business to connect with customers, and affirm the reputation of the business in that market.
If done well, content marketing can reinforce loyalty to the brand, which in turn leads to more visitors converting into paid customers.
Ultimately, the most common goal of content marketing is to maintain low investment costs, increase display range and collect high return on investment.
E-commerce marketing process
Before creating any content, the first thing businesses have to do is build a content marketing plan for its e-commerce site. This plan should contain elements that answer the questions:
Who is the target audience?
Which pages do your target audience often visit?
How do readers like the content of the article?
How do you approach customers at each stage of your purchase journey?
Identifying the target audience
Correctly identifying the needs and desires of the target audience will play an integral role in the implementation of a successful content marketing strategy. However, you will be surprised how many entrepreneurs do not know the answer to this simple question.
The general trend of many e-commerce shop owners is to expand rather than shrink when it comes to building buyer profiles. For example, if you are one of countless businesses in the field of roasting coffee on the e-commerce floor, you should attract your target audience through ordinary coffee drinkers daily.
Take Dave Aprey's Bulletproof coffee label, for example, it targets busy and highly ambitious people. This coffee brand not only attracts a loyal audience according to the specific market, but can also offer higher prices through an understanding of the target audience.
You can also create diversity in buyer profiles and arrays into multiple content marketing messages to connect with each group of customers. For example, Bulletproof coffee is also famous for attracting the attention of bodybuilding professionals and people who care about health. A customer department may be interested in learning about the weight loss potential of Bulletproof coffee, and also a group of customers learning about Bulletproof coffee for other reasons such as expanding eating habits.
Find the target audience
Finding the right specific target audience should begin with understanding the market on a wider scale in the area you target. Factors such as preferences, location, gender, and customer intent to buy are great points for you to kick off.
You can also use a variety of tools and methods to dig deeper into your customer's location and demographics. Example: Facebook offers powerful toolkits, which help owners of fanpage pages know the specific information of the person who is following the page. Thanks to these incredibly detailed information, Facebook can give you ideas about topics readers might be interested in, where those are following, as well as the age group most interested in your brand.
Perform regular surveys that learn about the current group of readers is another method to uncover the most accurate detailed information about the target audience in real time. To do so just use the Google Survey template and the results are automatically sent to email. The sooner you start interacting with readers and asking for feedback, the better you will understand and quickly find customers.
How customers consume content
Each customer will have a separate way of consuming content. This is one of the reasons why creating multiple subgroups will serve the brand well with the aim of increasing conversion rates in e-commerce.
For example, a young and tech-savvy audience might prefer interactive content over an article that conveys only one-way information from the writer to the reader. Some subgroups may have a preference for shorter content than long content, or other subgroups may have an infographic preference.
Not only does this make choosing your content theme important, but also important to how content is transmitted to your audience.
The development of combined formats in accordance with the preferences of the reader will take quite a long time to adjust. A simple way to get started is to look at what the nearest competitor is doing, and note which content formats are getting the most interactive. Start there and continue experimenting with new formats until you determine the optimal combination that best suits your brand.
Create a powerful purchasing hopper
Purchase marketing hopper is a systematic process in which the business guides potential customers and converts leads into real product buyers. Each level in the hopper will orient the content marketing strategy and continue to lead your potential customers to purchase decisions.
It is important that you spend a lot of time developing a purchase hopper with a high conversion rate. Shows like the One Funnel Away Challenge by ClickFunnels founder Russell Brunson, are among those that guide entrepreneurs through this funnel construction process.
The idea behind the purchase hopper revolves around the actions and behaviors of potential customers right at the moment of reaching the brand. Some potential customers may find your brand at the top of the hopper while they are researching information on how to solve the problem. Other potential customers may be willing to make purchasing decisions after carrying out extensive comparative research on solutions to their problems.
So the way you approach each prospect in the purchasing hopper will vary from one level to the next. For example, a client interested in treating chronic back pain without surgery may be unaware of other treatments that could help them solve this problem. At the top of the purchase funnel, brand A may want to raise awareness of these other forms of processing. At the end of the hopper, the B brand can show the benefits and primacy of their products over the other.
Conclusions
Attracting and interacting with potential customers at each level of the hopper will help businesses have a higher rate of e-commerce conversion. To further succeed in developing marketing content for customers, businesses should develop a specific strategy to apply to each stage of customer attraction.