With many businesses reopening after the challenging and difficult days of the Covid-19 pandemic, the importance of content optimization has never been greater. Online platforms are an extremely important stop on the journey to increase online engagement. In that station, content is the key door.
To compete online, businesses should focus on optimizing content. As brands, we should ensure that our content is written in a way that appeals to the target audience. Of course, to attract these audiences, our content must first reach them.
That's where SEO and social media marketing come into play. By adding the right keywords, tags, titles, links, and images to your content, you can carve a path to bring your target audience straight to you. Imagine it as a road network with clear signs. With the right signs, it is much easier to find your final destination.
Efficiently delivered and optimized content helps build a direct connection with leads who are actively searching for your products and services.
This article sets out the foundation to be built for successful SEO and content optimization. The tips and techniques presented here will help you effectively relaunch your business after the Covid pandemic.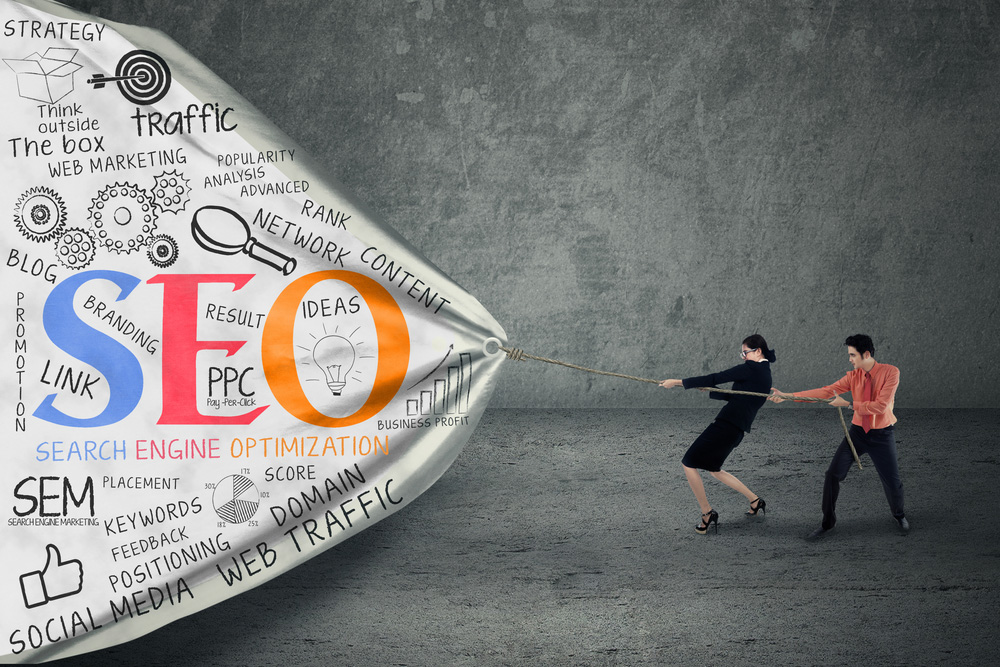 The best way to optimize content for SEO
Google continues to dominate the search market and holds an 87.76% share of the desktop search market as of June 2021. The consequences of this are all too obvious. That is, you should optimize your content based on Google's ranking algorithms if you want to reach your target customer groups. Learning how to optimize your content for SEO (search engine optimization) is crucial if you want to increase conversions. The benefits of effective SEO can include increased traffic and conversions, lower bounce rates, higher search rankings, and higher discoverability.
So, how can you optimize your content for more effective SEO?
1. Direct data-driven content optimization strategies
Collect as much data about your web traffic as possible. Record visitor characteristics. When do people visit your website? Do people click your call-to-action button? How do you optimize the content on your website for maximum engagement? Generating user behavior reports is a great way to see what on your site is working, and what isn't.
2. Keyword research for content optimization
When we think of SEO, keyword research is often the first thing that comes to mind. Keywords are the foundation of SEO. Learning how to conduct thorough keyword research will put you to a good advantage. You can use the keyword tool to help you find the best keywords that are relevant to your target audience. It's best to create your own list of specific keywords that you and others can refer to when creating content for your company.
3. Create valuable content before content optimization
Content is not just born to fill the gap. Content also needs to be valuable. Meaningful content is what drives engagement and can help invite potential customers to take the initiative. If your brand has gained a reputation for providing quality and unique content, then you can easily attract loyal customers. Try to optimize everything from the keywords in your content to the length of each blog post, website or article. In general, blog posts should contain a minimum of 300 words to rank well on rare search engines, and HubSpot estimates that the ideal length for SEO is between 2100 and 2400 words.
4. Use quality links to help with content optimization
Links can greatly improve your search rankings and help your SEO significantly. Include in your content links to reputable websites and sources with high credibility. If you can "spread" links on other high-quality web platforms to your site, even better. Effective links can not only increase authority, but can also help your website climb higher in search engines.
The best way to optimize content on social media
Social optimization is about making everything you post on social media platforms as engaging and effective as possible. After all, the end result to expect from posts on Facebook, Twitter, Instagram or LinkedIn is conversions. Managing content on social networks is like a duck swimming on water. If viewed above the water, the ducks swim easily and smoothly – but below it is a series of movements that require a smooth and rhythmic execution.
So, how can you further optimize your social platforms for better results?
1. Optimize your accounts to optimize your social media content
Make sure all of your social accounts align with your business message, ethos, and goals. Ensure that you are posting a consistent brand image across all platforms by conducting regular content checks. You should use consistent images, logos, style, and marketing messages.
2. Prioritize search to optimize content on social media
Search is a key feature of social networks. Leads not only search for themselves on social platforms, but also find social networking sites on search engines like Google. Integrate search engine friendly keywords and hashtags into your published content (but don't do keyword stuffing).
3. Streamline your strategy for social media optimization
Last but not least, rationalize your strategy. Build a regular and consistent posting schedule. How often and when you post is more important than you think. Once you've established a posting schedule that's effective in driving engagement, maintain it so proactive leads can more conveniently return to view your content.
Conclusions
Here are the tips and techniques we want to share with you. Are you ready to get back to your SEO and social content optimization strategy? If so then follow these tips and you'll be able to start enjoying the fruits of your efforts very quickly.