Machine Translation and Our Action Plan
Needs of corporate and online content translation has been delightfully soaring then comes the evolution of machine translation (MT) with AI as its peak. An operational transform, therefore, should be renderred in both translators and professional translation providers. Translation is moving beyond the focus of conventional translation work.
As future may lie in MT, NEW AND INTERESTING opportunities, translating ads on e-commerce websites or SNS, henceforth, can be appealing. What does a translator need to change to access to those opportunities in modern terms? This article shall shed a light onto it.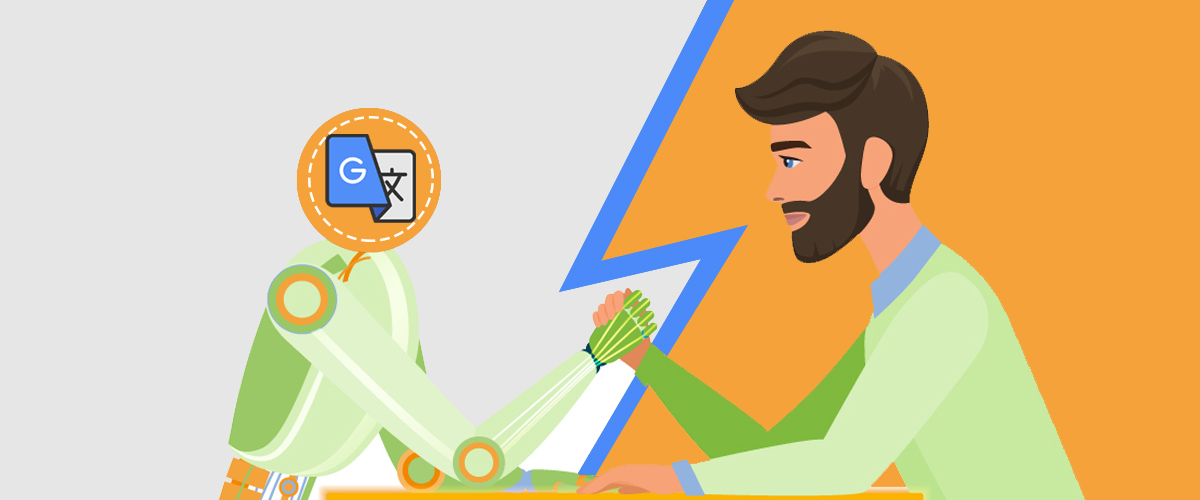 Advantages of MT
Despite stereotypes and doubts, MT may be seen as a helpful tool for the growth of modern economy. It may not be lingually perfect yet can achieve the impossible for us human. The forces levitating use of MT in the world, are largely beyond the control of the translation industry, which can be listed as follows:
More content: The high volume of contents that international enterprises, govermental agencies and any international commercial ventures need to translate.
Content value: Business content saw an increasingly fall in useful time. Traditional translation works, excellent in quality yet time consuming, may be inefficient in such cases where information have little or no value after a short period of time.
Short shelf life: The shelf life of electronics, clothes and products are shortening, therefore, translation of such must be done sooner before expiration. In another word, MT places speed and acceptable translation work over an excellent quality resulted from time-consuming translation.
Volume and Cost pressures: Enterprises are under ongoing stress from the outweigh of content to be translated over its budget. Consequently, it is necessary for enterprises to find a translation provider to overcome such stress in a prompt manner.
Changing Internet User Base: As Internet connection has become commonplace, MT must be made available and accesible for new Web users to obtain basic understanding of existing web content.
Free Translation: The development and application and widespread acceptance of "free machine translation" on the Internet have incurred several issues in executive management.
This also drives the momentum for major projects, and would never have been considered if relies solely on TEP approach. Below is the graph depicting the user expectation and actual MT quality. In which, the red pattern presents the expection in MT quality by sectors. The blue demonstrates the atual MT quality. User expectation and MT quality graph
MT has been rapidly evolving over the last 5 decades. From statistical MT to artificial intelligence approach through AI-Neuron technology. As shown in the graph above, every 10 years, MT cycle seemingly takes one bigger step. Thus, one day MT may keep up with human, we're talking years, probably. Moreover, users tend to screen over an online article rather than reading every word, which means literally translated articles, or sometimes, articles with a few mistranslated words can be acceptable for them, as song as the main context are ensured on the website presented in target language. Will MT be the translator's competitor? "YES" may not be accepted by most of translators yet, let's embrace the opportunities lay within
New skills in demand for translators in the age of MT
Being rivals can be almost wasting of time, so why don't MT and translators become comrades while MT's existing shortcoming still require the involvement of human intelligence.
Developing professional post-editing skills
Familiar with varying MTs. This means translator must have its best knowledge of the MT it needs. Those involving with a wide range of MT can expose to more opportunites of market engagement.
Understanding the specific output quality of the M. By providing coherent linguistic feedback on MT output, be one of the most needed skills in operating professional MT. Quality control on MT output is also beneficial for freelancers who are considering of working for post-editing or proofreading of MT.
Acquainting with new tools in corpus processing and sythesising. It is likely that MT projects are to be rendered in larger volumes, thus, its data preparation and proofreading skills may come in handy and treasured.
Corpus-driven thinking with a vision of lingual steering rather than segment-by-segment corrections. This is a fundamental change in perception, at the same time, a mandatory requirement in improving translator's expertise with MT. Understanding the competence of language providers is also important as issues can arise at any time when managing a MT project.
What can you do?
Researching and learning varying types of MT.
Working with most used MT such as Google Systran and Bing, and other engines allowing possible and easy MT interaction such as SmartCAT, XTM Cloud or Memsource.
Understand how to rapidly assess MT output quality BEFORE engaging in any MT project.
Experiment with corpus management tools.
Conclusion
MT has proven itself in many English professional environments yet we are still at the stage of application for specific language pairs. As a result, the experience of MT use often fails to meet the needs of translators, especially when working with incompetent translation providers who know little or nothing about MT.